Master your Ocean Transportation
Guide
BuyCo Benefits to your Maritime Eco-System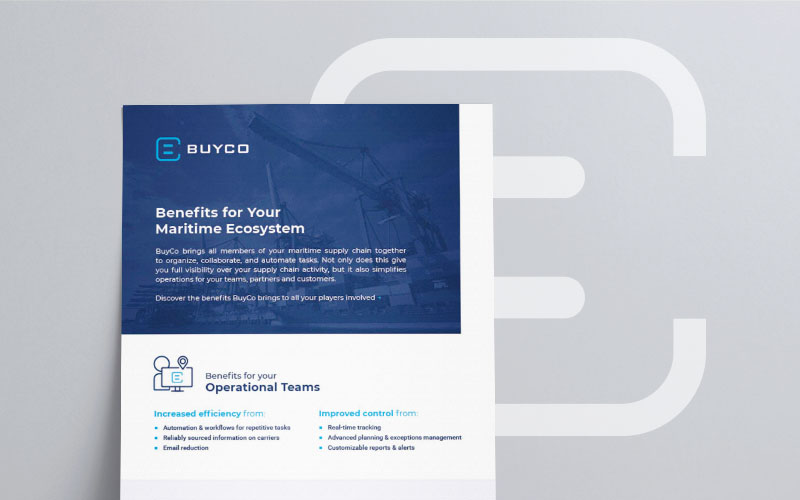 Download this ultimate list of Benefits that BuyCo can bring you and every party involved in your maritime eco-system. In this 2 page document, you will see all the benefits BuyCo offers to the following groups:
- Your operational logistics team

- Supply Chain Management

- All other internal parties (warehouse, On-Site teams, etc.)

- External suppliers

- Your end customer
Ultimately, BuyCo was created to make things easier for everyone involved. Download this resource today to see what BuyCo can bring your team, partners, and customers.