Master your Ocean Transportation
EBOOK
Gaining a Consensus on Control and Visibility in your Organization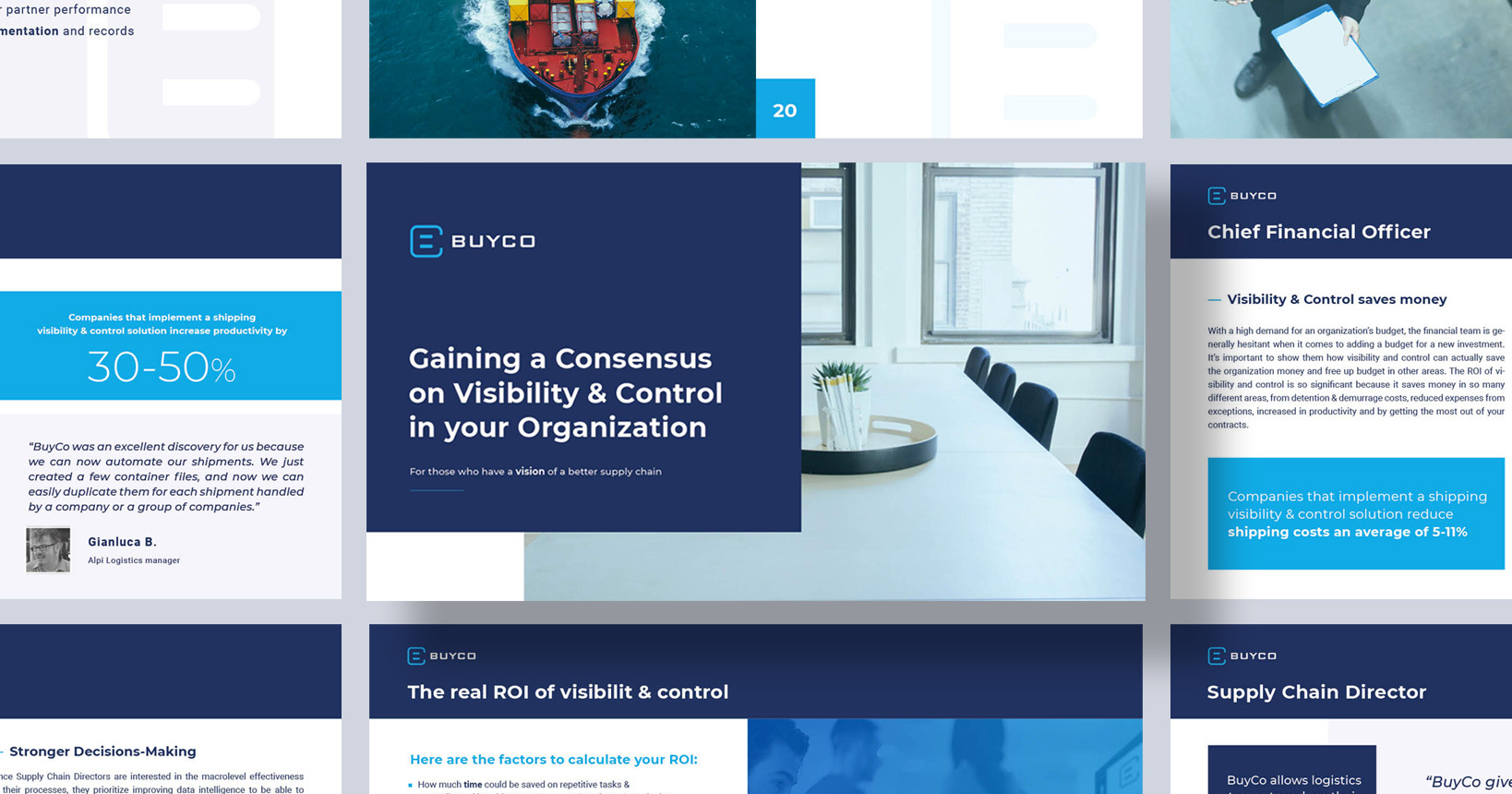 This resource is for those who have a vision for a better supply chain.
Many leaders realize that traditional systems do not allow organizations to accelerate their business and future-proof their supply chain. They know they need to implement new technology into their strategy to achieve the sort visibility and control required to provide excellent customer service.
However, it's a transition that requires deliberate change management since there are so many stakeholders involved.
This guide will help you identify innovations in the supply chain and how to successfully implement them in your organization.