Master your Container Shipping
SURVEY REPORT
The Top Challenges in Maritime Logistics 2023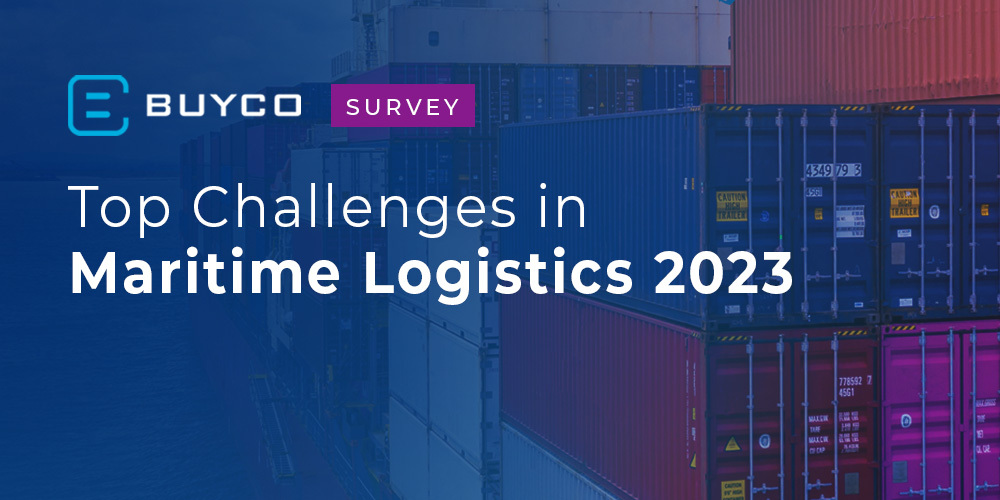 In Q4 2022, BuyCo surveyed export professionals to discover what shippers consider the most painful in dealing with ocean freight operations for their export or import businesses. For the second year in a row, BuyCo conducted an online survey, interviewing over 50 logistics professionals around the globe to get to know their views on the most challenging issues in ocean transportation.
The report compares 2022 vs 2021 results and highlights main issues and challenges. You will discover how:
- Visibility remains the #1 challenge

- Cost of freight dropping, but the topic still challenging

- Operations is a lower concern... But is this relative?

- Decarbonization enters in the top 5 challenges
Download the survey report