Master your Container Shipping
ON DEMAND WEBINAR
How Much Does it Cost to Build a Resilient Container Supply Chain?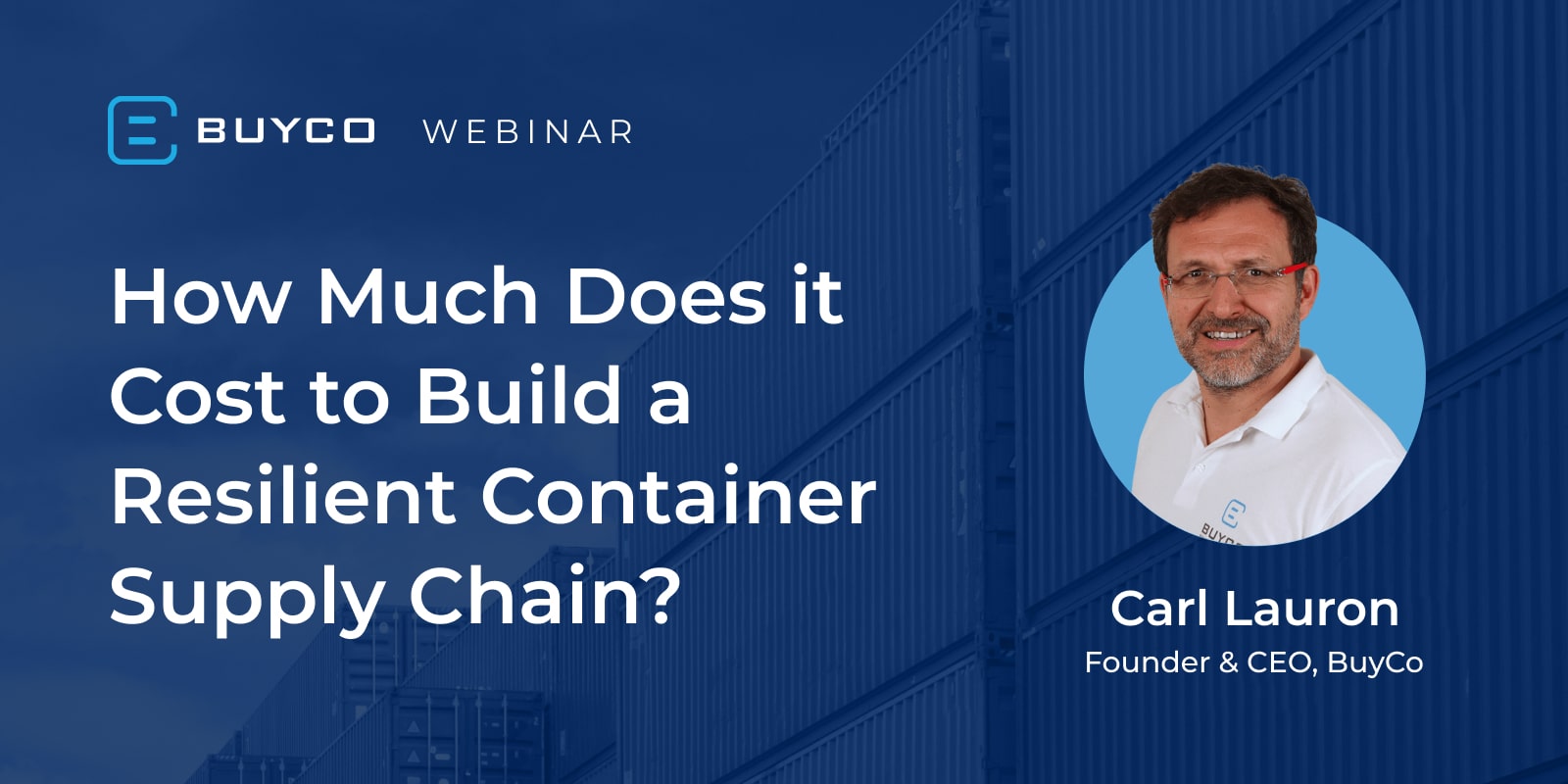 Supply Chain resiliency is a mega-trend in our industry. With the Covid pandemic, the Suez Canal blockage, the war in Ukraine, and fluctuations in box availability and freight rates, we know that disruptions happen.
As the backbone of business, supply chains need to be resilient and agile in order to mitigate the risk of disruptions. In the container supply chain, resiliency means building a network of diversified partners. However, this brings more complexity in managing all the involved parties.

Discover the Carl's speech at the Container Shipping Conference 23 and understand in depth what the cost of a resilient supply chain is and the tools required to manage its complexity.